Soundview's Take Five
06-16-21 --

*  *  *  *  *  *  *  *  *  *  *  *  *  *  *  *
*  *  *  *  *  *  *  *  *  *  *  *  *  *  *  *
*  *  *  *  *  *  *  *  *  *  *  *  *  *  *  *
*  *  *  *  *  *  *  *  *  *  *  *  *  *  *  *
Soundview's Knotty But Nice ex Canadian Ch Soundview's Love Me Two Times
The newest addition to Soundview Farm is a precious little girl we are smitten with. She is truly a delight with her fun and outgoing personality.
She immediately fit right in with the pack and continues to keep us on our toes with her eagerness to learn and explore.
Bru has a pleasing expression with dark pigment. Her movement is on point. She has a lovely outline.
Soundview's Ropin' the Wind
GCHB CH Chuckanut's Both Barrels RN TD JH ex Am/Can CH HRCH Soundview's One If By Land, MH CGC WCX DDHF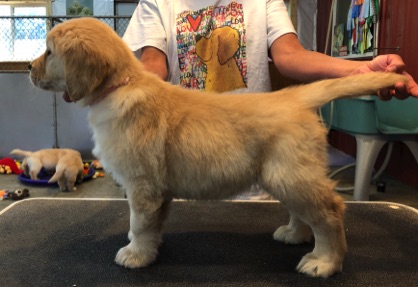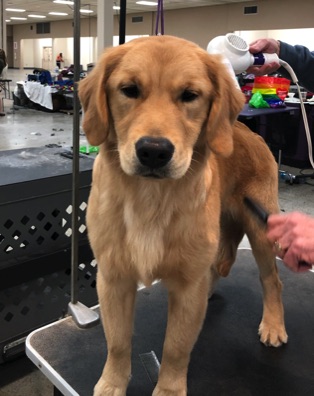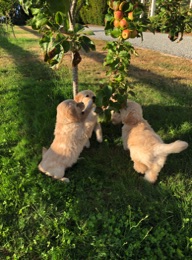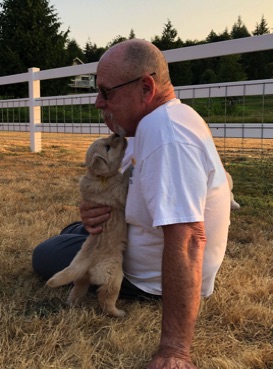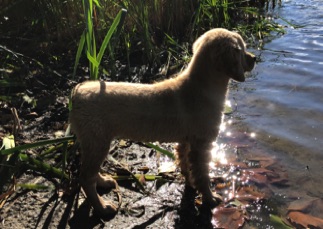 Soundview's Ropin' the Wind
03-19-21 --
We are taking her show career slowly, making sure she is having fun. She took a first place in her class at her first dog show in Puyallup at the age of six months.
To give you an idea of why we wanted to incorporate this pedigree into our lines, take a look at the titles/honorifics of her grandfather Knot:
MBIS MBISS MHIT GCHEX MOTCH AGMCH2 TDGCH Am BISS GCH CH PACH Goldcker A Boat Turn JH WCI UTD TD XP AGSC JTX RE DJ CGN VG Am WCX JH CDX MXP4 MXPB MJP5 MJPS PAX XFP T2BP RA TKP DJ CCA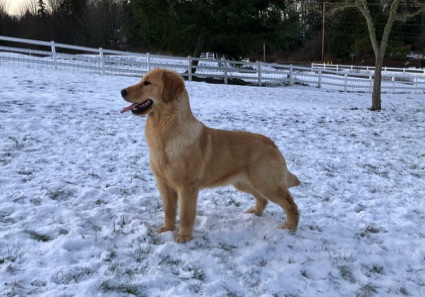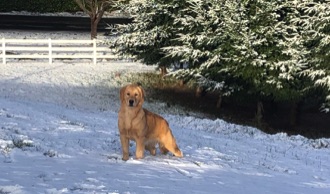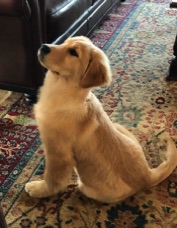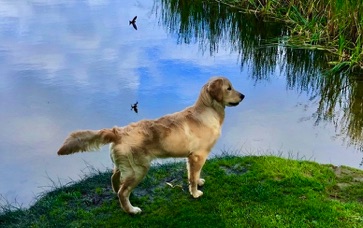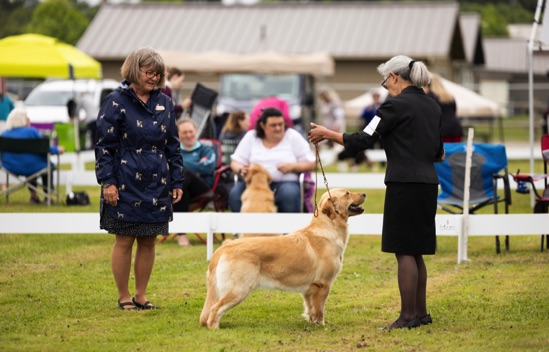 Meet Brooke. We rarely repeat a breeding. But in this case we didn't hesitate and we were not disappointed. This is a repeat breeding of the Winnie ex Rooster litter that produced Sailor. We were hoping to get something comparable and Brooke certainly fits the bill.
Her structure is what we strive to achieve. A moderate girl, she is balanced with nice proportions and angulation.
Her temperament is friendly and confident. She is equally at home as part of our pack or as the sole attention getter.
Brooke made her debut at the Evergreen Golden Retriever Club Specialty at 15 months in July 2022. She garnered a first place in her class in Sweepstakes and a first in the regular classes. We could not be prouder of this girl. Still learning the ropes of the show ring, she is eager to please and a quick study. We can't wait to see what the future holds for this bundle of energy!