Tempo is a delightful girl with all the right parts: lovely head and expression, balanced proportions, perfectly level topline and nice angulation. But as the total package she is much more than the sum of her parts!
Can CH Soundview's Love Me Two Thymes
10/19/13 --
Can CH Soundview's Love Me Two Thymes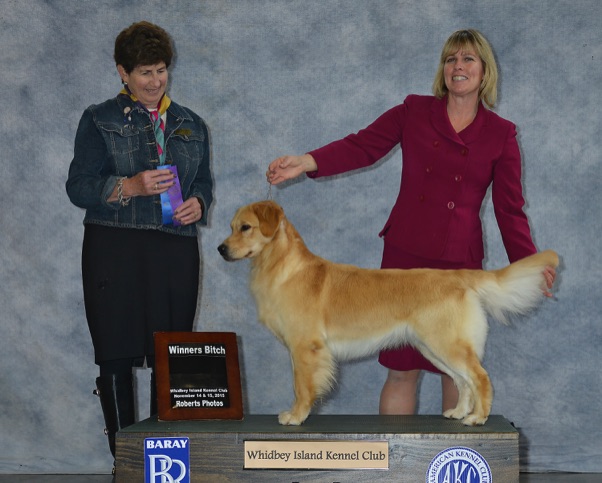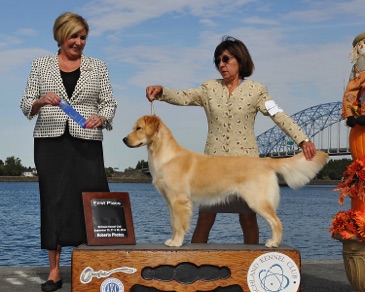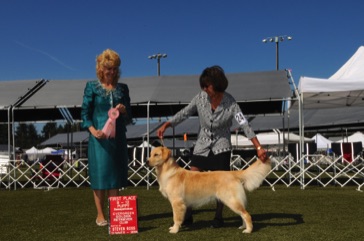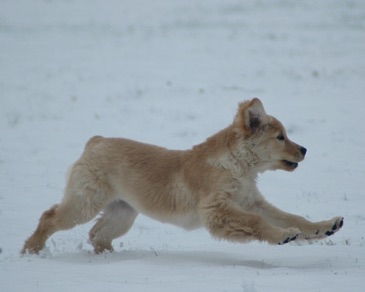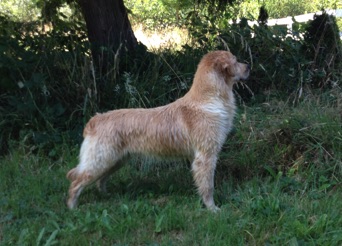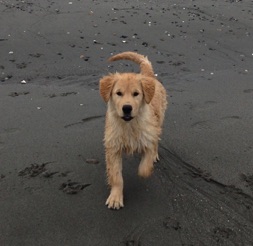 Tempo is a natural in the show ring. She moves freely and smoothly like this is what she was born to do. (If she could, she would show herself.) She stands over herself nicely while self stacking, displaying a strong front and an alert expression. Her dark pigment adds to her lovely appearance.
Her temperament is ideal. She is friendly yet very sure of herself. New experiences are welcomed without hesitation.
Showing in Canada she received Best Puppy in Breed at her first show and with limited showing obtained her Canadian championship. She is AKC pointed.
Bred by Scott & Debra Dalgleish and Ken Matthews & Wayne Miller.
Owned by Scott & Debra Dalgleish.
Pedigree information and health clearances available at: k9data.com