Soundview Farm
Golden Retrievers
Welcome to Soundview Farm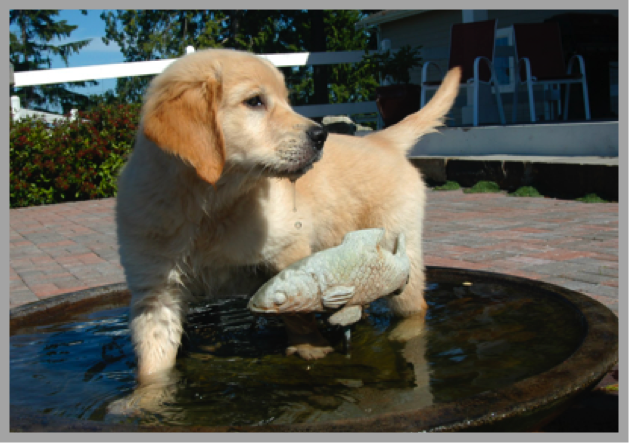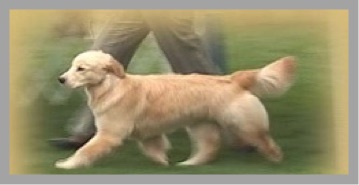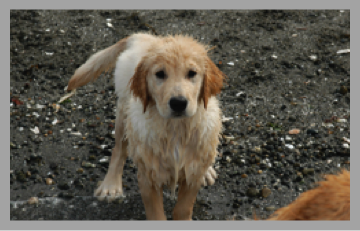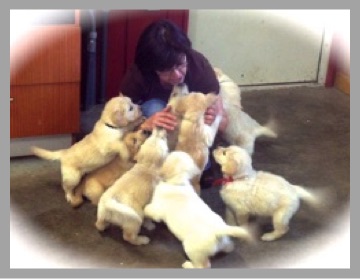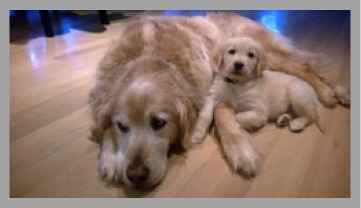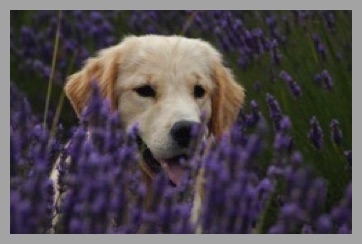 We love our Goldens and appreciate the opportunity to share them with you. Thank you for visiting our site.
Located in northwestern Washington state on a picturesque hilltop with spectacular views of the Puget Sound, Mount Baker and Whidbey Island, our Goldens rule our roost.
Like so many other Golden Retriever owners, we fell in love when we got our first boy in 1997. We discovered what so many before us already knew--Goldens are amazing! Everyone says they have the smartest dog, and with Jake we just knew we did! A dog that could understand not just words, but sentences. A dog that could anticipate your wants. A best friend, a loyal companion, an avid student and an even more patient teacher.
And if one is good, more must be even better! And so our saga (like so many others) began.
Although our interest began in the show ring, it didn't take long before we also got hooked in the hunt arena. In addition, we have dabbled in performance events and multiple Goldens from our breedings have gone on to compete in agility, obedience, dock diving, nosework, barnhunt and perform therapy dog work.
Scott & Debra Dalgleish

Hansville, Washington

360-860-1271